The Little B Inn  in Nelsonville, Ohio was a FANTASTIC getaway for our first women's retreat!! 
The owner of the inn; Miki told us about a  wonderful surprise that was scheduled for Friday evening, we were able to sing along with the town carolers as they sang traditional Christmas carols and also to our delight we were able to witness the town square tree lighting ceremony. The women said they felt like they were in a Hallmark movie!  
Saturday we began our personal intentions for the holidays and these group of women amazed me!! They shared their stories and intentions which was what the retreat was all about… being able to trust yourself to tell the truth… we all felt closer to each other because of this special bonding experience. 
Saturday night we went out to a fabulous restaurant that is sponsored by a cooking school nearby and the food was unbelievably tasty and fresh!!  Afterwards, the women shopped the local stores where they discovered many unique gifts for the holiday season and items you certainly wouldn't find at a mall!! 
Our last day we all wrote out "permission slips" to ourselves and promised we would stay true to our intentions.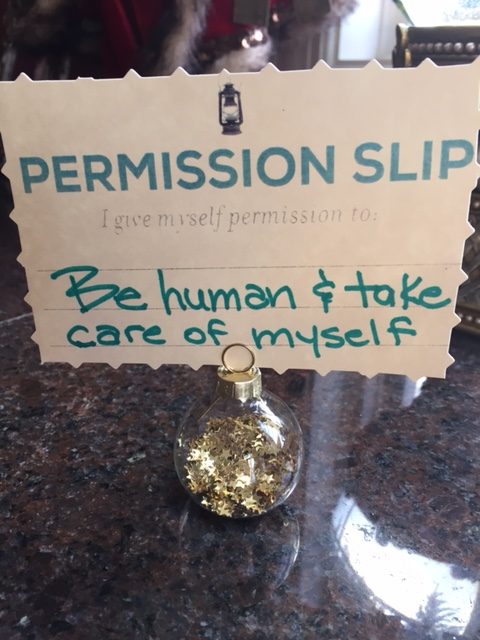 It was difficult to leave The Little B Inn but now it was time to put what we learned into practice! 
Hope you are able to set your own personal intentions for the holidays and be able to enjoy the true meaning of the season! 
Looking forward to sharing with you what I will be doing in January, have a safe and wonderful holiday!!
Wholeheartedly, 
Maria Bucci