Letting go is one of the most powerful self-care things you can do for youreself.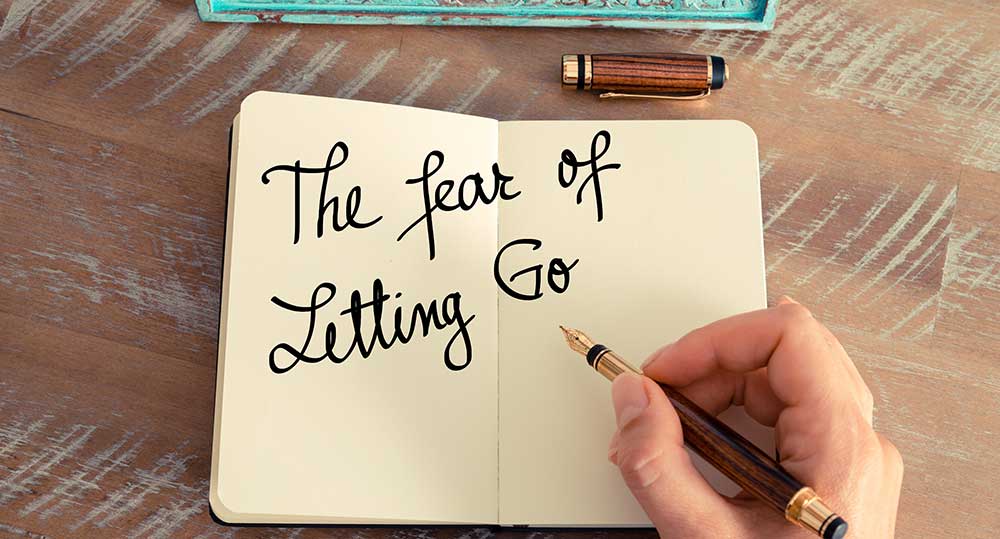 The REAL definition of self-care is pausing and paying attention to yourself!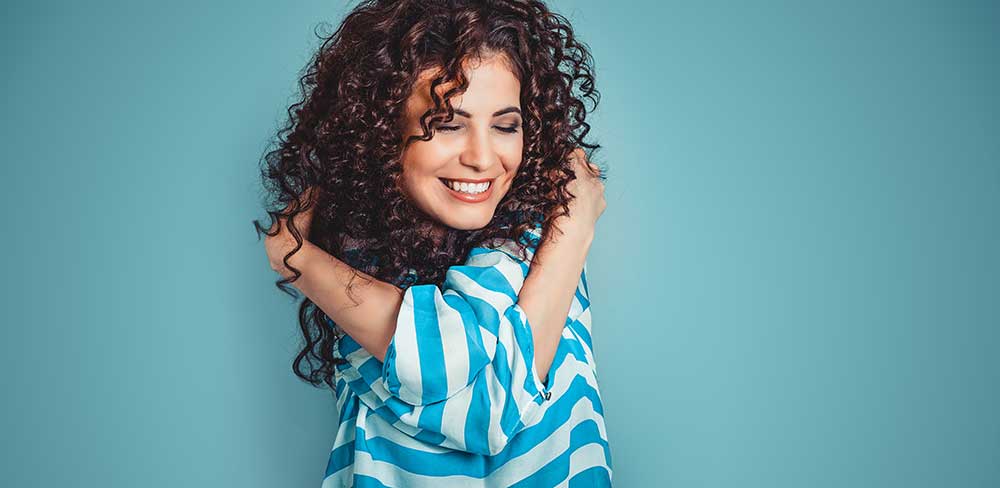 It is about working to craft a good daily life.
Self-care can be varied, inconsistent and dependent on your current circumstances; but when you slow down, pay attention and ask yourself some questions and listen to the answers self-care CAN become a consistent regular practice.
Here is a suggestion: Make a list of things that make you feel most human. Is it art? Crafting? Reading? Exercising? Meditating? Praying? Cooking?
It doesn't matter what it is, asl long as it feeds your soul.
Schedule THESE into your life for 2019. Hold yourself accountable. Give yourself the opportunity to listen!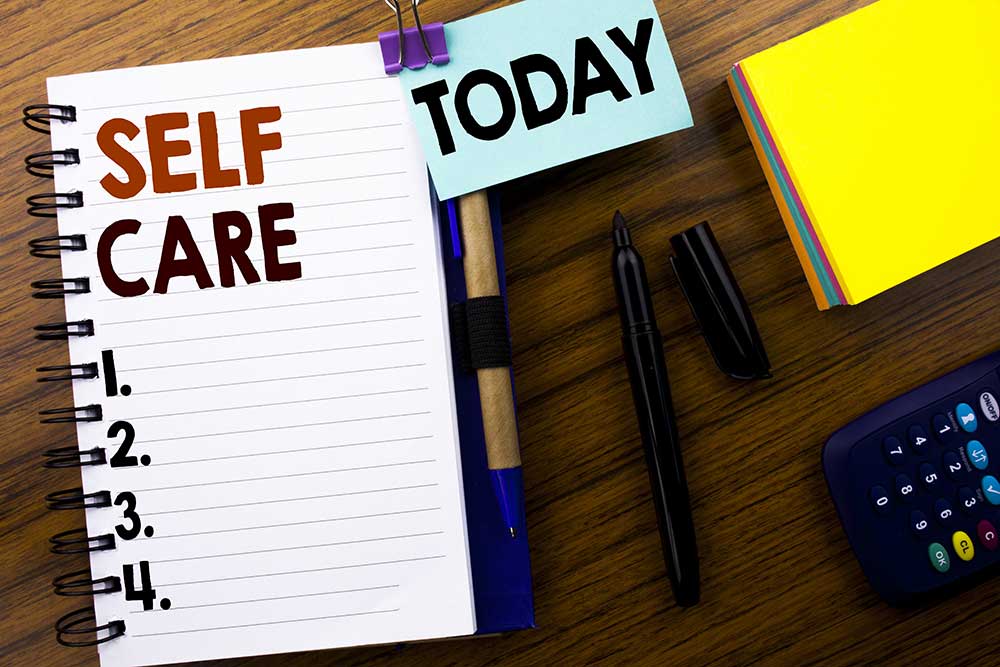 Sometimes I pause, check in with myself, and realize the thing I need right now is to relieve some pressure from my life.
I have several things I go to… taking a walk in nature, soaking in a hot bath, having a glass of wine.
This kind of escape is self-care and it also forces me to recognize that the way I am living right now isn't working for me.
Some of my habits, my job or relationships can become cycles that bring frustration, stress, sadness, or other anxiety-provoking feelings. This is when I realize I need to change something.
These feelings of anxiety are telling that I need to guide myself back to a good course… but how?
The last few months have been overwhelming for me.
I over-scheduled myself, my husband and our son have birthdays in December, there was a devastating loss in our family, and I was preparing to host 45 people for Christmas.
Here's what happened…
I come home one day in the midst of all this, and noticed my favorite tree had some large branches on the ground from a wind storm.
And guess what I did?
I decided to take time to make the branches into little Christmas trees by painting and decorating them with lights and ornaments.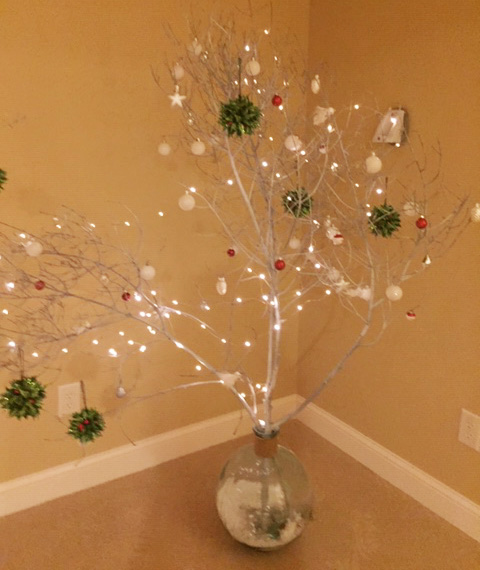 Was that on my "to-do" list? NO!
Did it help me get the rest of my list done with peace? YES!
It was my own art therapy session and it was something I wanted to do!
Sometimes it is difficult to think about simple things and write them down; so ask yourself what would you like to do if you had more time.
What part of yourself have you been neglecting?
The process of giving yourself permission to say No, even though it feels uncomfortable, reminds you that you have a right to your sanity.
The process of giving yourself permission to say YES, to YOU is liberating and creates more peace, sanity and clarity in every other area of your life.
View your life in kindsight..
Stop beating yourself up about things from your past, you can't go back! Instead of asking yourself what was I thinking, pause and ask yourself "What did I learn?"
During the coming year; learn to let go, not give up!
Giving up means selling yourself short, allowing fear and the struggle to limit your opportunities, keeping you stuck.
Letting go means freeing yourself from something that no longer serves you.
Giving up reduces your life, letting go expands it.
Giving up is like a prison, letting go is freedom.
Giving up is self-defeat; letting go is the beginning of taking care of YOU!
Make your list today.
Make a goal for 2019 to have wonderful memories… not unfulfilled dreams.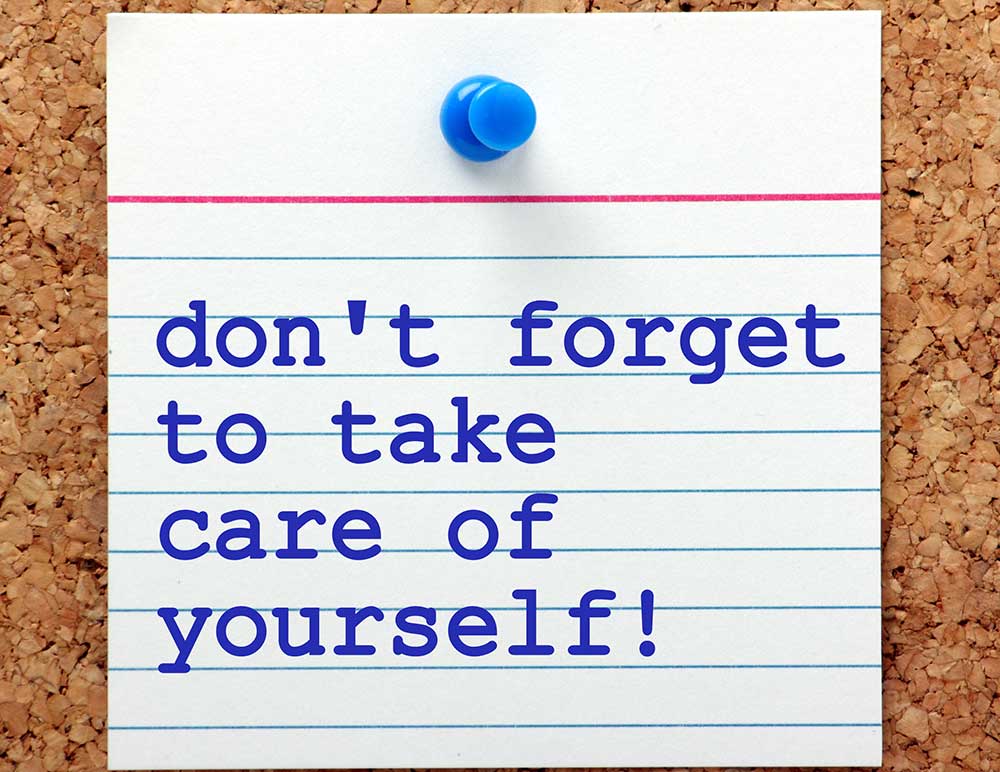 Let me know what YOU will do for self-care in 2019.
Happy New Year!