This month has been off the chart!!
Summer is such a busy time for everyone but I had one priority before it was over and that was getting together with the women who have attended several of my workshops to show my gratitude for their insight and support!
I wanted  to do something unique and create an experience that we would all be doing for the first time, believe me it wasn't going to be skydiving or rock climbing but an activity that would have a memory for all of us. 
During my workshops these women share their stories and trust in each other; we have all laughed, cried and empathized but more importantly have grown closer together knowing that there are people in their lives that see, hear and UNDERSTAND who we truly are!
These women are talented, creative, and up for almost anything so I decided to combine all of these attributes by going to a place in downtown Columbus called Glass Axis, where you are able to make your own glass masterpiece! 
Anyone is able to sign up for a private group session and you can contact them at www.glassaxis.org.  
Our instructor's name was Adam and he was simply amazing!! He helped each one of us twirl our gathered molten glass on the end of a 5ft long blowpipe and put it into a 2100 degree furnace!!
We designed our own ornament by gathering pieces of color and reheating it, and blowing the glass into a bulb so when it cooled down it would turn into a one of a kind art masterpiece!!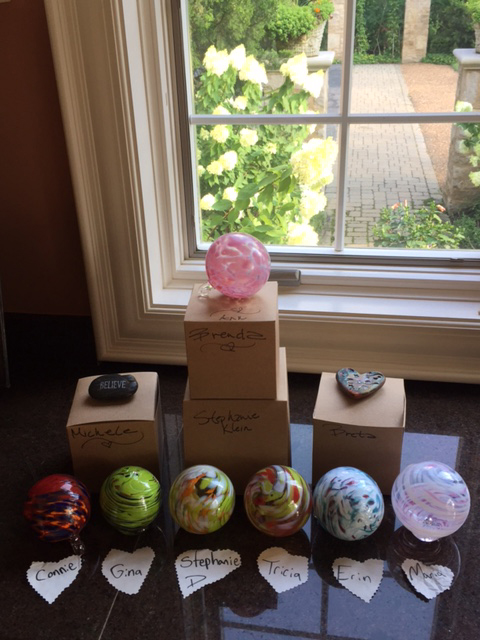 Everyone had so much fun and couldn't wait to see how they all turned out!!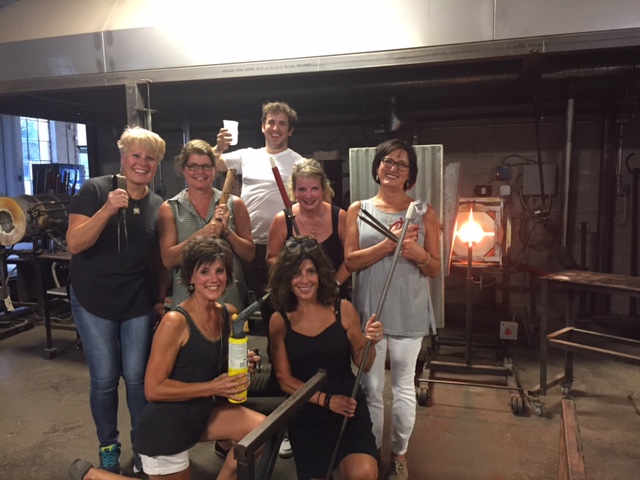 Having this opportunity to embrace our relationships with one another and bond over a shared experience meant so much to all of us, we need to do MORE of this; we are biologically hardwired to crave these type of interactions with others!  
I always say people you connect with come to you for a reason, we always have the ability to learn something from everyone we meet, try stepping outside of your comfort zone and you might be surprised what treasures you will find!!!